Los jugadores de hoy en día demandan contenido atractivo para tomar decisiones acerca apuestas y visitas repetidas a su marca de iGaming.
Ofrecemos a nuestros clientes resultados en vivo de más de 17 deportes diferentes de una amplia gama de países y campeonatos. Por ejemplo, cubrimos más de 300 campeonatos de fútbol que tienen lugar en más de 100 países. Los resultados que ofrecemos son multilingües, fáciles de usar y se pueden cambiar para adaptarse a sus requisitos.
Fútbol:
ofrecemos información detallada sobre la lista de jugadores, pronósticos meteorológicos, estadísticas, expertos y condiciones en el campo.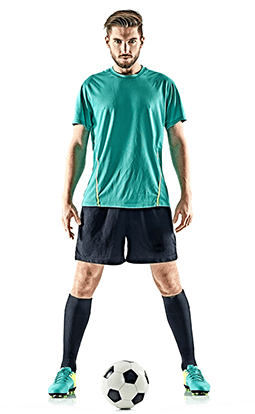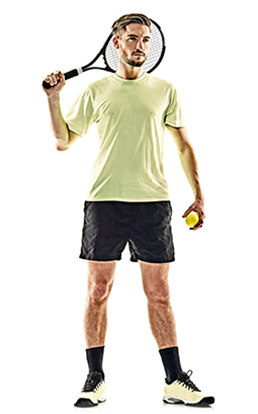 Tenis:
ofrecemos todos los datos importantes del torneo e información detallada sobre los jugadores. Tenemos una amplia gama de herramientas de datos en tiempo real. Su diseño flexible proporciona una fácil integración para ahorrar tiempo y dinero, y permite a los operadores crear sus propias soluciones de marca con todos los componentes de datos disponibles. Proporcionamos estadísticas detalladas que cubren más de 12 deportes diferentes de más de 100 campeonatos. Nuestra extensa base de datos incluye estadísticas deportivas detalladas de los últimos 10 años. Las estadísticas, al igual que otras soluciones de nuestra compañía, son multilingües y se pueden adaptar a su estilo y diseño de marca.
We provide detailed statistics covering more than 12 different sports from more than 100 championships. Our extensive database includes detailed sporting statistics for the last 10 years. Statistics, just like our company's other solutions, are multi-lingual and can be arranged for your style and brand design.
Características principales de un vistazo
Multicanal

Multimoneda

Multilingüe

Soporte de socios ilimitado

Modular y ampliable

Gestión del control de acceso

Sistema flexible de informes

Opciones de juego responsable
Enterprise Tools
Digitain's Enterprise tools have been engineered to allow our partners and take an individual approach to each one, developing unique analysis and planning to suit their business requirements and goals.
Sports Betting Data
Our Live, Pre-Match Odds and Results are all provided via JSON or XML Feed technology. We currently provide more than 35,000 Live Monthly Events and 65 different Pre-Match Sports. Our Pre-Match Trading Engines include event creation, odds compilation, and a results service. Our traders set their own margins, manage types of betting to specific games, and monitor variations in odds.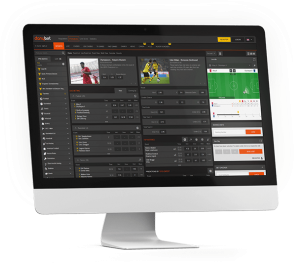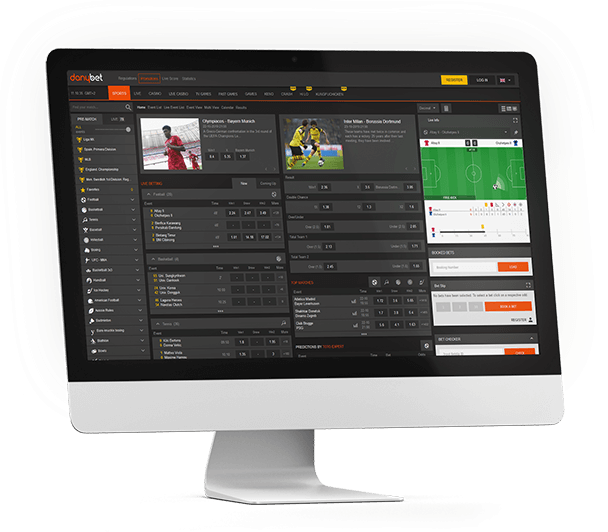 Event Creation (Fixtures) enables the creation of a list of pre-match events for operators and compares date and start times with reliable third party sources. We receive Push notifications when start times change, even if only slightly, and know if other traders suspend a particular match, to provide a fully transparent risk-management.
Odds Compilation provides a wide range of pre-match markets guided by complex mathematical calculations and based on a small number of pre-defined factors. We can compare our own range of bets with those offered by other traders and prepare the best market odds for operators. The program gives automatic notifications if we're top or bottom price and it can also detect arbitrage issues.
Event Resulting provides betting results at the end of an event to settle markets. All the results are provided after the confirmation and bring parallels with the official and reliable sources․
Digitain's Live Trading Algorithms
Digitain's Live Trading Algorithms are modular and can be integrated into any system to push odds for the following sports which are continually be added to: