The Casino Games Aggregator is a complete one-stop solution for starting your online and mobile casino business. The engine offers a full suite of tools and features for successfully operating and maintaining an online casino website; from player registration to user management, payment solutions to content management with the latest HTML5 games.
With the Digitain Casino Games Aggregator operators have all the required elements and more to customize and operate their own online and mobile casino site.
Todos los juegos están integrados en un solo lobby de Casino que se puede adaptar a su marca y navegar fácilmente a través de pestañas de categorías y opciones de búsqueda.
Con el enorme aumento en el juego en movimiento, nuestro motor de casino es portátil (accesible) a través de todos los dispositivos móviles y tablets.
Además, tener acceso y control sobre su propio CMS, si se utiliza junto con nuestro Motor de Bono, puede conducir a una mejor segmentación de promociones y campañas de marketing sorprendentes, más específicas y por lo tanto un aumento de los ingresos.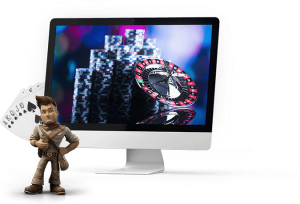 0

+

eventos en vivo cada mes
0

+

eventos previos a los partidos cada mes
0

+

ligas
0

+

mercados de apuestas
0

+

deportes
0

+

corredores de apuestas internos
0

+

desarrolladores de software