Digitain's new PENALTY football game provides all the excitement and emotions of a real penalty situation, with its realistic visual effects and authentic sounds. The game is fast, dynamic, user-friendly and can be effortlessly configured to meet the operator's requirements.
The aim of the football game "Penalty" is to correctly predict which part of the goal the ball will hit after being struck by the penalty-taker. Players can also predict if the ball will hit the post, be saved or if it will miss the goal altogether. 
The goal is divided into 24 numbered sectors. When the penalty is struck, the ball can hit one of the numbered sectors, the goalpost, miss or be saved by the goalkeeper.
These sectors are organized in 3 rows and each number has either yellow or blue coloring:
Top Row (1-8 numbers)
Middle Row (9-16 numbers)
Bottom Row (17-24 numbers)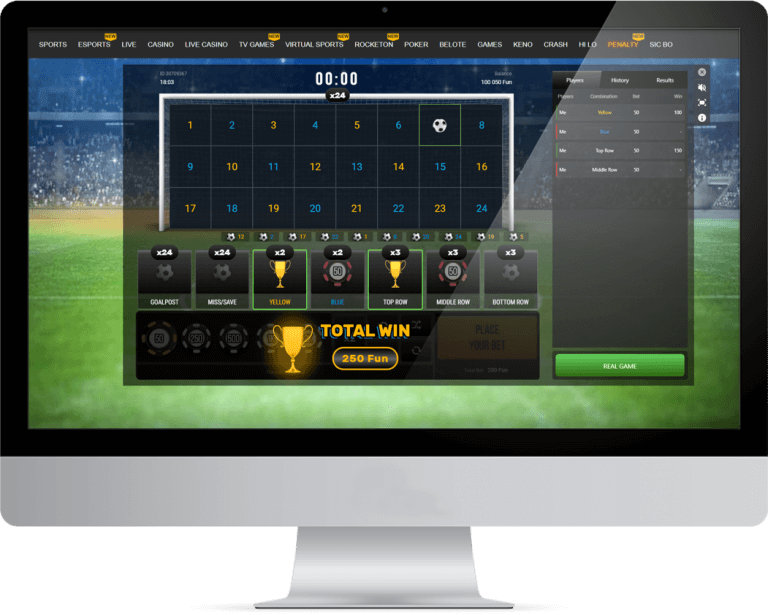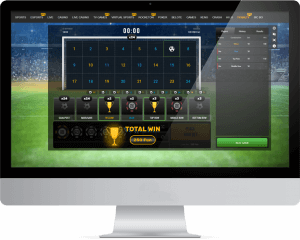 OUTCOMES OF THE GAME

Players can make bets on the following outcomes: 


MINIMUM BET, MAXIMUM Bet and Maxi
mum Win amounts are all configurable for the game.
The game offers fixed bet amounts. The player selects the preferable bet amount and the preferable outcome.
The game offers the following betting functionalities: