The Digitain iGaming Platform has been developed using cutting-edge technologies, the platform provides a fresh approach and enhanced services for the iGaming industry.
Digitain's iGaming Platform
A robust, user-friendly, unified Platform providing a full range of player activity tracking and reporting, including useful real-time graphs and statistics, plus convenient export options, so you can easily keep track of your business. In fact, with Digitain, you'll be able to easily pull up individual player activity, game history, and transactions, ensuring you always know exactly what is happening at your business.
Digitain Platform also gives you the tools to quickly and easily create a wide range of attractive casino/Sport bonuses and free play rounds to increase player engagement and grow your business exactly how you want to!
Turnkey Solution
We can provide Sportsbook, Casino, Payment Gateway, Sports Data and Statistics along with Enterprise tools for mobile, desktop, and retail channels. The Turnkey solution delivers our proprietary Sportsbook which is covered by 700+ in-house risk managers and sports traders, for 100+ sports, 90,000+ Real Live Monthly Events, 15,000+ Leagues, 3,000+ Betting Markets.
Digitain's Sportsbook software caters for International, European, American, African and Asian Agent-based operators. It provides a comprehensive multi-lingual, multi-currency customizable interface that can easily integrate using the Digitain API's with an existing platform, whether you are an online or mobile focused casino or operator.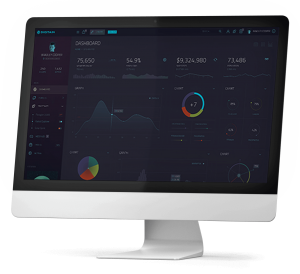 The Digitain iGaming Platform enables you to monitor and manage your players' accounts, thoroughly analyse their behaviour, and keep track of your revenues online for lifetime player value optimisation. It supports both online and offline channels.
Digitain Platform Architecture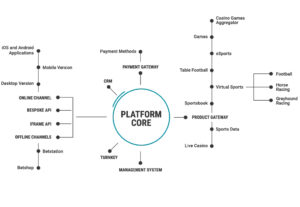 0

+

Real Live Monthly Events
0

+

Pre-Match Monthly Events
0

+

Leagues
0

+

Betting Markets
0

+

Sports
0

+

In-House Traders
0

+

Software Developers
Solutions & Channels
Solutions & Channels