Virtual Games
Virtual Sports
Digitain's Virtual Sports product has been developed with the use of the latest cutting-edge technology to give the players the feeling of real sports, featuring an exciting combination of 3D visualization and unique betting markets.
Our in-house Virtual Sports, with its realistic graphics and guaranteed excitement is easy to integrate and provides an excellent opportunity to ACQUIRE, RETAIN AND CROSS-SELL to your players.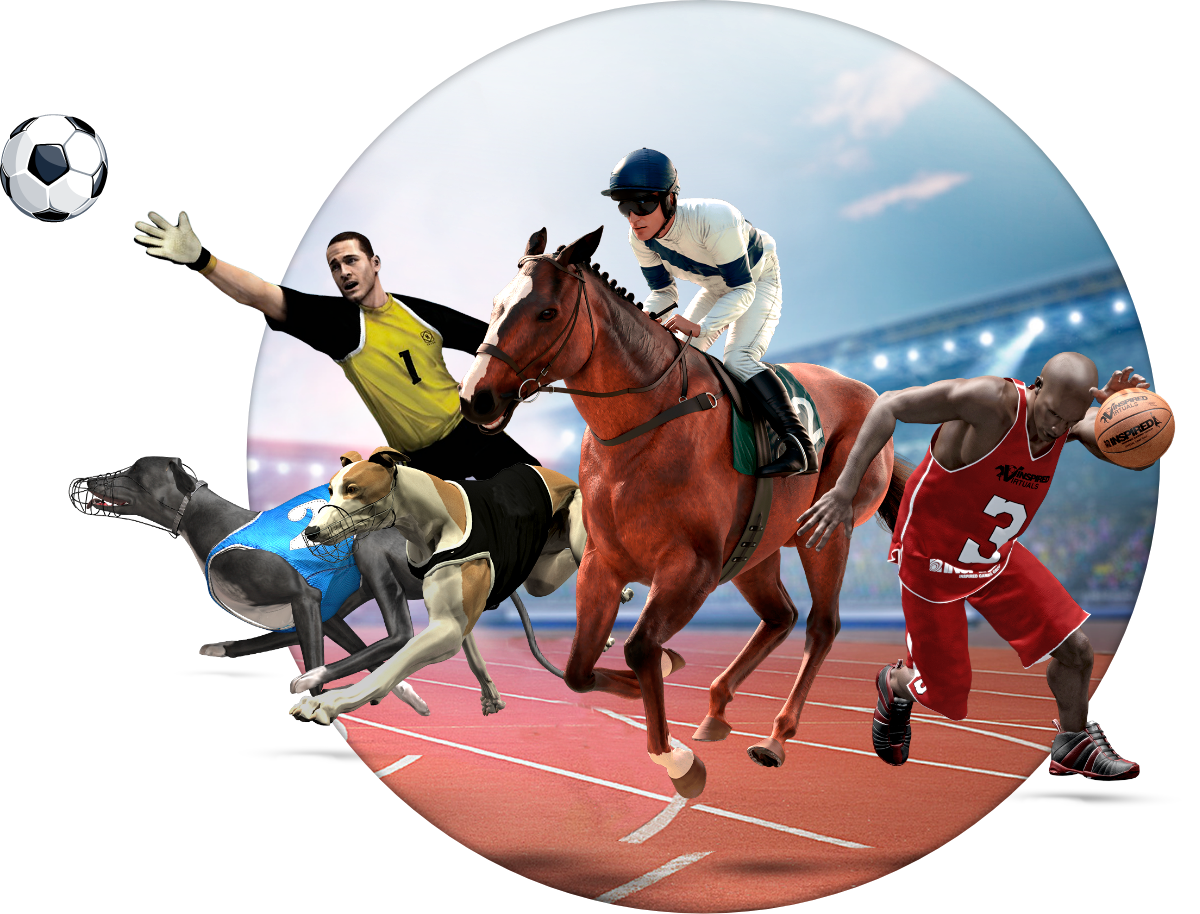 Digitain's In-House Virtual Sports
Digitain's Virtual Sports creates an ultra-realistic environment that's available for online, mobile and retail channels. Visit us and let's check out all of our Virtual Sports features together.
With our Virtual Football your players are guaranteed to experience authentic and emotional feelings, just like in a real football match.
One match is quickly followed by another, offering a continuous player experience to the audience.
And our Virtual Horse and Greyhound Racing games will captivate your players, as if they are experiencing the real-life action, drama and thrills of a genuine race.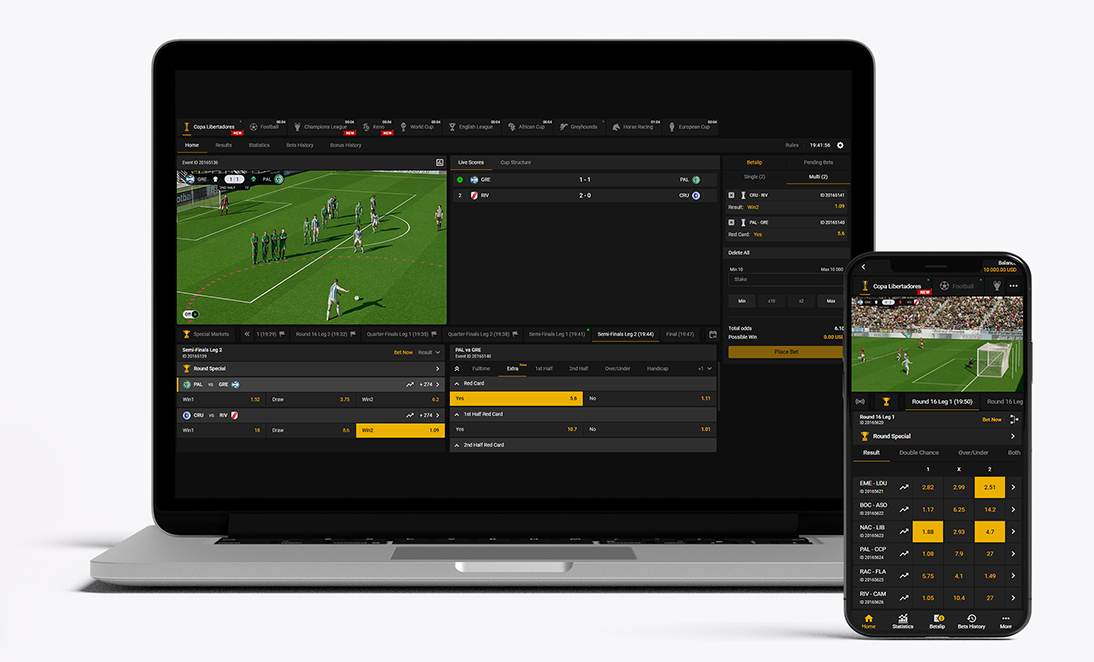 Key Features
Ultra-Realistic Environment

Fantastic Graphics and Sound Effects

Quick and Easy Integration

Leading Edge Technology

Intuitive and Friendly Mobile Experience

Cross-Sport Betting Within the Events

Extra Betting Markets

Special Configurations for Custom and Brandable Games

Multi - Channel

Multi - Currency

Multi - Lingual
What is Special About Our Virtual Sports!

Fully featured and easy-to-use back office

Full control over the configuration of Games across all channels, including Retail

Customizable margins at market level and profitable odds generation

Customizable UI or ready-made templates both for Online and Retail

Web cashier program available for Retail

Flexible betting with single and multiple bets

Cross-sport betting within Virtual Sports matches

Demo mode available

Highly customizable and brandable

Easy cashier management and monitoring for Retail

Betshop ticket content management for Retail
A New Event / Match
Every 2 Minutes
0

+

Daily Events
0

+

Betting Markets
0

+

Extra Markets
Virtual Sports
Available 24/7
Hassle - Free and Quick Customization
To meet special and unique needs of our partners, our Virtual Sports development team has equipped the product with a flexible customization toolkit, enabling:
Online and Retail UI Customization with a Range of Colors, Fonts, and more - Plus Ready-Made Templates Available

Ability to Customize Margins at Market Level, in Collaboration with Digitain

Wide Range of Configurations Available at Game Level, such as Game Event Duration, Bet Closure Time, Active Games Count, Logos instant upload Available for Web Cashier and Mobile

Special Customization of Banners and Billboards is Available for Race Sports, with Real Time Reflection in the Race Course

Full Control over the Configuration of Games, Projects and Bet Shops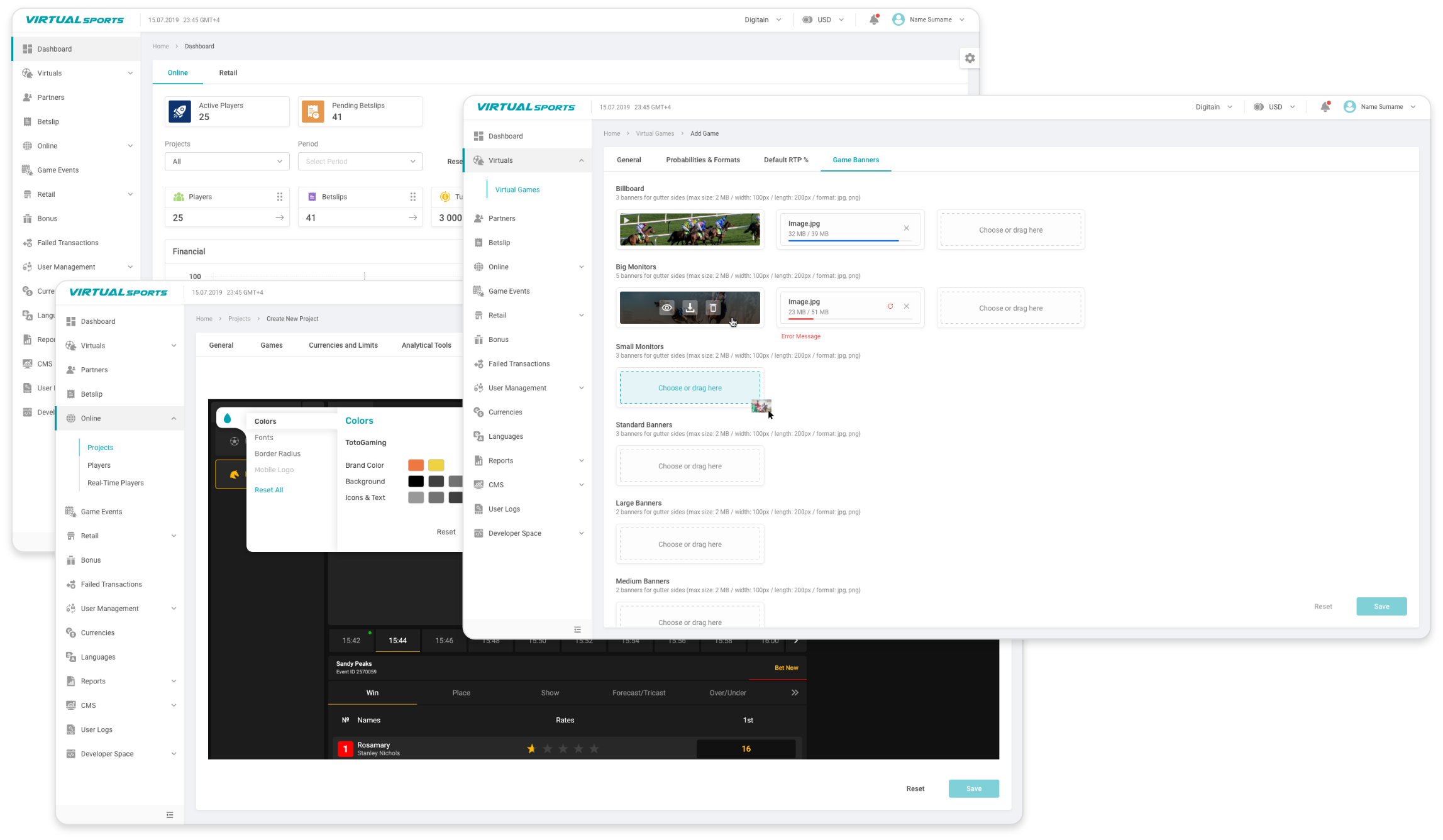 Integrations

API

RGS

Feed Integration
Channels

Online

Retail
Mobile
Premium Third Party Virtual Sports Providers
Our partners benefit also from our great selection of the most popular Virtual Sports, computer generated races, with realistic graphics, and extensive portfolio of premium games. These can all be found in our comprehensive and constantly growing selection of games from the industry's best virtual sports providers.
The variety and quality of the virtual sports and games found in Digitain's portfolio ensures that our partners have access to the very best offering of Virtual Sports in the market. This enables our operators' brands to reach out and acquire a new player demographic, helping them drive bottom line revenue and profits.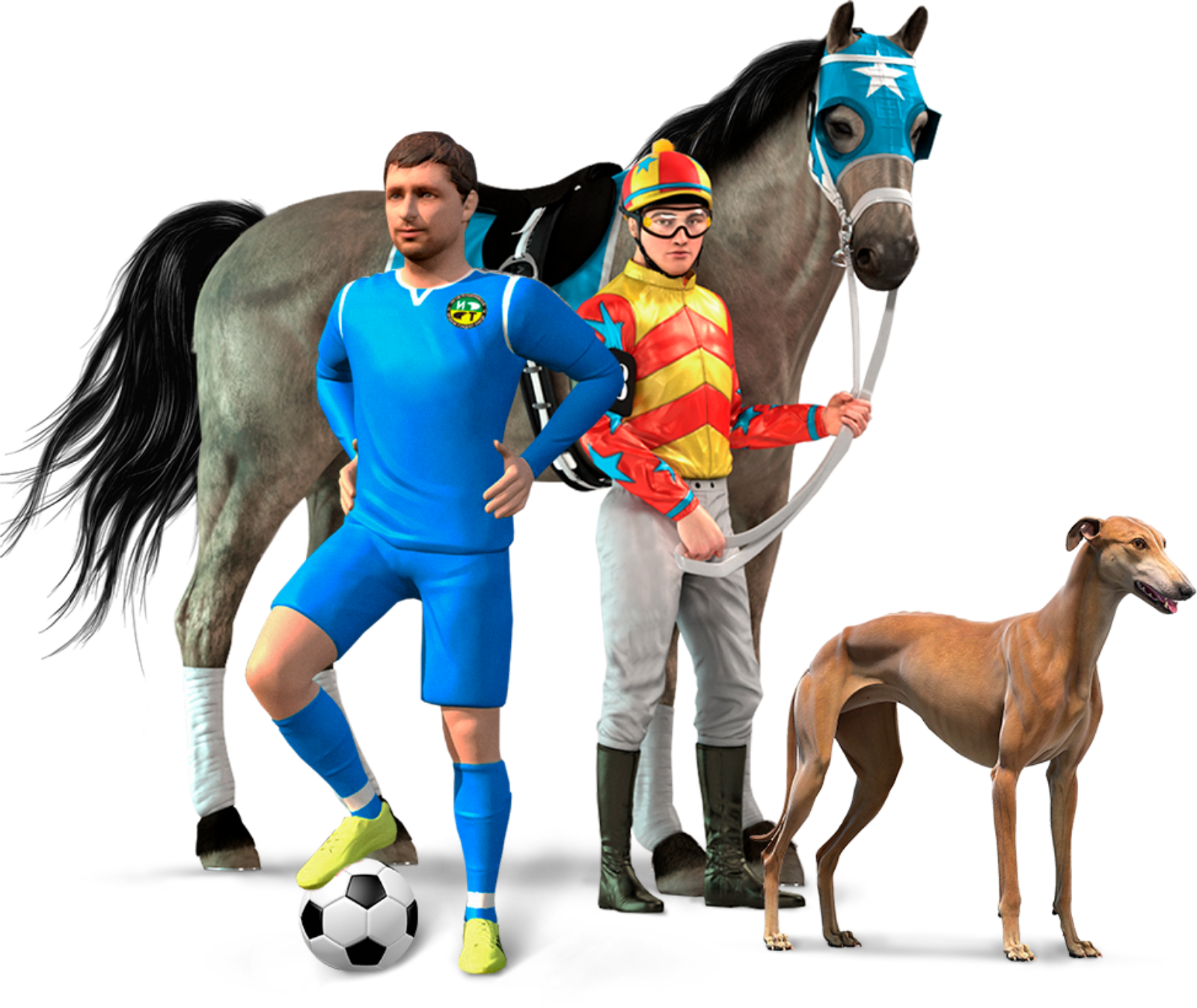 Highlights
Flexible and localized

Fully featured bonus system

100+ game types from the most popular virtual game providers

Instantly customizable user interface, colors and branding

Easily localized automated commentary

Adjustable payouts per bet, event and currency type

Fractional / Decimal / American odds format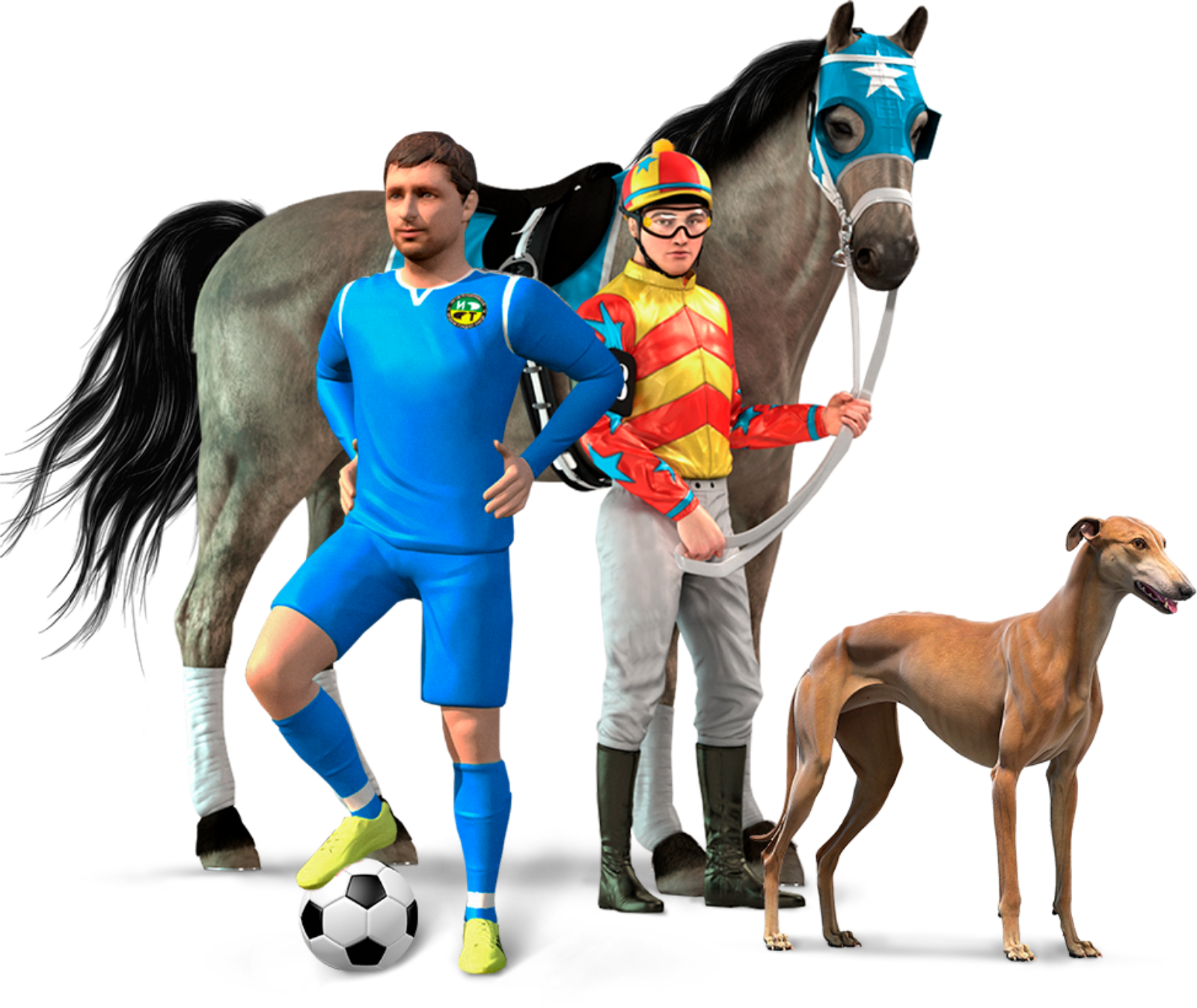 Providers
We provide a fantastic range of virtual sports on a 3rd party basis from the key suppliers in the industry. These provide our partners with great revenue opportunities with the game availability 24/7 and 365 days per year.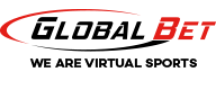 Request a Demo